Seamless gutters
Gutters and downspout systems that are properly designed, installed and maintained do much more than stop water from dripping on your head when you walk out the front door. By collecting rainwater and draining it away from your roof and foundation, they protect shingles, fascia, siding and soffits from excess water damage. They also prevent saturation and erosion of the ground around your foundation, which can seriously compromise its structural integrity.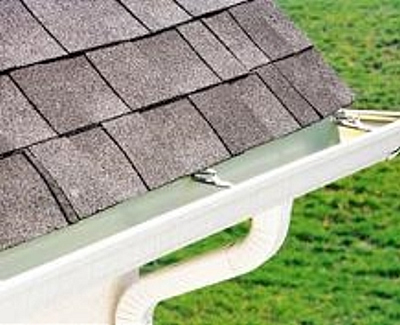 Gutter Replacements
As far as home maintenance concerns go, gutters are often at the bottom of the list. Most gutters we replace are at least as old as the current roof, and many are as old as the house itself. That's why many of our customers have us replace their gutter systems while we take care of their roof.
Custom Gutters
Let us bring the factory to you. Custom 5" & 6" gutters, half round available.