Screen & Sun Rooms
Create a whole, new living space while enjoying the beautiful, tranquil views of the outdoors. It's easy with a custom designed Sun Room or Screen Room from Lone Star Exteriors.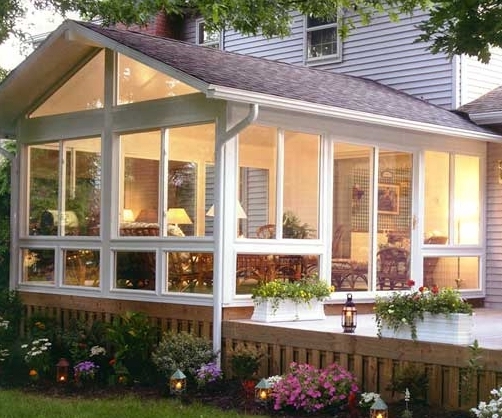 WHy build a screen or sun room?
Do you ever want to be able to relax outside without worrying about insect bites, rain, or the scorching summer sun? A Lone Star Sun Room or Screen Room might just be the answer. Lone Star Exteriors can custom build a Sun Room or Screen Room to fit your exact needs. Manufactured to meet rigid quality standards, a Lone Star Sun Room or Screen Room is a durable, maintenance-free alternative to a conventional room addition. All-Glass Sun Room - All Lone Star Exteriors Sun Rooms are custom built and fabricated entirely on site. This extra step insures that your Sun Room is exactly matched to your home. We use our high quality windows and sliding doors to create a room that you can enjoy year-round. We offer a variety of products to meet your needs. If you dream it we can build it.